URNACE INSTALLATION BY COLUMBUS EXPERTS
If you are a homeowner, chances are that the furnace system in your home will need to be replaced at some point. The Favret team not only repairs furnaces in the Columbus and Central Ohio area, but we also install energy-efficient Carrier equipment specifically sized for your home.
A Favret sales representative will come to your home and treat you just like we'd like to be treated! No high-pressured or pushy sales tactics from us. We will tell you the best options for you and your home in our professional opinion. We'll also outline the excellent available financing options. (link to financing nav)
Once you have decided, our skilled Favret Heating and Cooling technicians will install your new heating and cooling system and have you back comfortable in no time!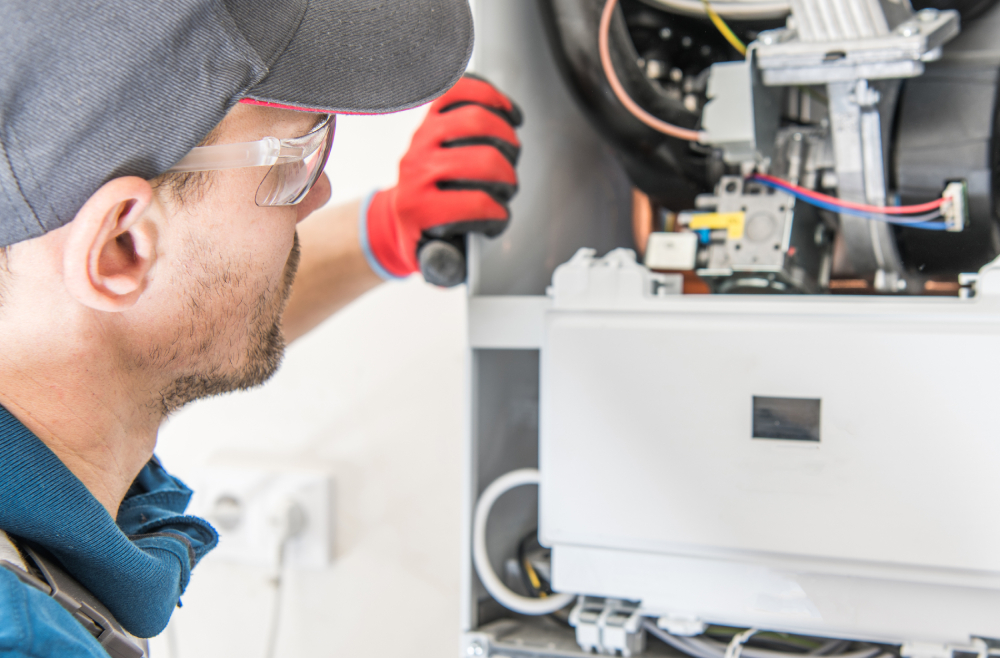 HOW WILL I KNOW I NEED TO REPLACE MY FURNACE?
Unless your furnace just stops working entirely, it's hard to know when your heating system is beginning to go out, and you should consider replacing your furnace. Here are some signs of needing a furnace installation:
║ Age of Furnace
According to Energy Star, if your furnace has been maintained annually and is kept in good shape, it can last 12-20 years. Once your furnace reaches 15 years of age, it's likely a good time to start thinking about replacing your heating system and replacing it with a more energy-efficient heating system.
║ Furnace Repairs
Just like a car, you reach a point where fixing your furnace is becoming too costly. If your furnace repair bills are more than half of the cost of a new furnace, you should start thinking about contacting Favret and replacing your furnace.